Another Trip To Metro Manila:
Thursday March 05:
Saying Goodbye To The Plants and Animals


We Depart for the Airport




Where All International Flights Have Been Cancelled

...and I Mange to Scrape my Heel Open Again Going Down the Stairs


But Eventually the Plane Arrives and about 90 Minutes Later So Do We



Not Too Much Traffic in Manila


So We Arrive at the B Hotel in Around Just Two Hours


With Dinner In A Local Korean Restaurant

Friday March 06:
A Good Start to the Day



and A Surprise from the Cleaning Staff

Exploring Green Manila on the Way to The Capitol Medical Center


Plus A Visit to the ATM

Then Lots of Waiting, Consulting, Paying and Testing




Before Getting A Taxi Back for Dinner



Saturday March 07:
Another Good Start to the Day

Then A Pleasant Walk Past Fatima's Old High School On the Way.....


To A Japanese Style Lunch


Collecting More Cash as we Pass "GO"


Before Receiving and Evaluating Results at the CMC


Afterwards We Explore an Urban Garden Center



then Visit a Korean Grocery Store and a local Supermarket


Before Having a Snack in a Local Chinese Family Restaurant


And Dinner on the Hotel Balcony


Followed By a Diet of International News


Sunday March 08:
More Bad News for Breakfast


But Another Nice Surprise From the Hotel Cleaning Staff


Off To Healthways in SM North Mall for a Second X-Ray and A Pulmonologist


But I leave My Camera in the Taxi -and Need help from the B Hotel Front Desk to Locate The Driver


Monday March 09:

More Breakfast News


and We Consult the CMC Specialist on Infectious Diseases for TB and Other Tests


Back to SM North Avenue to Pick Up X-Rays


As The Bad News Continues


So We Get Help from the Hotel Front Desk with Booking a Flight Home


Then Enjoy Our Dinner


Tuesday March 10:
Relaxing in the Hotel All Day





Wednesday March 11:
Pack and Leave the Hotel


Going Back to the CMC to Collect the Results

Followed by Lunch in Figaro's and Our Departure for Bohol


There is Now Much Less Traffic in Manila


But A Busy Domestic Air-Terminal

A Colourful Light-Show



Then an Irritating and Confusing Bus and Tricycle Connection Overseen by a Gigantic Moon

...and Finally Back Home

-----------------------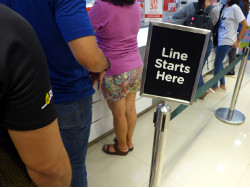 -----------------------

Tuesday, 17 Mar 2020 12:59:36 +0800 Fatima writes:

Trevor and I are on Day 7 of our Self-quarantine. Having spent 6 days
in Quezon City, Metro Manila (currently on 'Expanded Community Quarantine'
--- a sort of lock-down), we figured it would be very anti-social if we went out.

While in Quezon City, I got to see several doctors, plus a Pulmonologist and an
Infectious Disease doctor. I'll need more tests later (probably next year,
considering how things are going at the moment). Radiologists keep seeing things
in my x-ray (fibrosis) but the Pulmonologist sees nothing wrong (he listened to my lungs
and asked me to take deep breaths and blow air out hard through the mouth.
Seems to be a test for fibrosis) - and I passed the test. Tuberculosis test was also
negative. So, most likely, the problem is - which is what the Infectious Disease doctor suggested
-something called "Cat Scratch Fever" <https://www.healthline.com/health/cat-scratch-disease>
- and my symptoms coincide with the description of the disease. Also possible is brucellosis,
but most likely, Cat Scratch Fever.

We have 5 cats - and they are all outside cats that love to colonize us at home.
They sleep in our beds, lick the pans, drink water from the bath water in the buckets,
scratch themselves on the kitchen counter over our dishes and cups, pee on cutlery, windows, doors, etc.
I have imposed a strict cat quarantine through regular whacks with the sofa cushion.

Meanwhile, since the lock-down in Metro Manila, my sister is off work and has to look after 2 kids,
plus our 83 year old mom and 93 year old aunt. Auntie is bedridden for 15 months now, her 12-hour caregiver may not be able to come to work because of the lock-down. It is also probably better not to allow any outsiders into the house anyway so my sis has asked the laundrywoman to stay home and follow the community quarantine rules. My brother-in-law, who works out of town and comes home on
weekends, will not be able to come home during the expanded community quarantine. I feel terrible not being able to help her out but she's doing OK.

Here, quarantine is not as difficult for Trevor and myself since we normally go out just once a week for paying bills, and buying items not available in our village, such as German bread, butter and milk. But somehow being told to stay home feels a bit odd .... I guess I just don't like being told what to do... ;) Bohol and many other provinces are under self-imposed community quarantine for at least 2 weeks. Schools have also been closed.

We've also asked Penny, our household help, to work much shorter hours since last year, so our dependence on her is much much less. She's been paid her wages for the month so she should be OK
not working. Also better for us not to have any outsiders in the house for the next couple of weeks ...
or longer ...

In Metro Manila, with a population of over 12 million people, the hardest hit are the urban poor and the working class. The employment policy for them is often 'No Work, No Pay." The urban poor also live in very small, densely populated enclaves, where such things as "Social Distancing" is just impossible...
-----------------------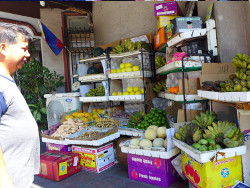 -----------------------
Saturday, 21 Mar 2020 13:22:25 +0800 Fatima writes:


Some of the things that people are doing in my country (Philippines), on their own volition,
to help their communities during the COVID-19 lock-down/quarantine. These are all in Luzon island
where Metro Manila is, the hot spot of local transmission. People don't just wait for
their local governments to act. Even the farmers are helping out. These people help rather than brag about being 'away from it all.'

How are people helping each other out in your place?


1. A 34-room hotel in Baguio City is offered as containment center for
COVID-19 persons under investigation with mild symptoms.The hotel has
complete lodging facilities and the city can use it for free thanks to
the benevolent owner.

2. In the midst of the Covid-19 a small food shop is transformed into
a homeless shelter. The shelter will be open daily from 6pm-6am every
evening until April 12. Dinner will be served at 6:30pm.

3. A man gives his taho (a Philippine snack food made of fresh
soft/silken tofu, arnibal, and sago pearl) for free for front liners
at a checkpoint along the Valenzuela-Meycauayan City boundary.
This man has been a taho vendor for 27 years.

4. Farmers in the Cordillera give vegetables for free.

5. In Bagong Silangan, Quezon City, a family has set up a 'Drive-Thru'
in their own home giving cooked meals for pedicab drivers and garbage
collectors.

-----------------------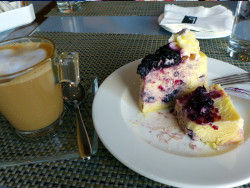 -----------------------

The volunteer army helping self-isolating neighbours
<
https://www.bbc.com/news/stories-51979390
>
-----------------------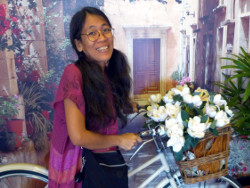 -----------------------

Monday, 23 March 2020 Trevor writes:


I had a bit of a head cold (probably from the air-con in Manila -plus a touch of bronchitis -but gargling and drinking oregano tea seems to keep everything reasonably in check. I do feel a bit tired -but also did some fairly heavy work in the garden recently -so that can explain that. Penny has been in once or twice -to fetch shopping from the market -and the animal feedstuffs guy delivered today.

Apart from that -we see nobody from "outside". It seems I'm now not allowed out -and Fatima has to wear a mask. Only 8 people allowed in a jeepney.

As far as we know -the island is fairly free of COVID-19 cases -but caution is still advised.
Lets hope the storm passes without too much damage. But I guess some things will have to change soon -hopefully for the better.....

-----------------------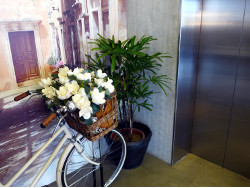 -----------------------
Manila Holiday
Cebu
A Wrong Step

-----------------------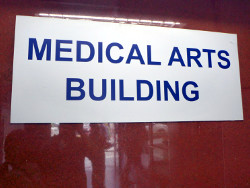 -----------------------

Province of Bohol COVID-19 Report: As of March 28, 2020


Recorded PUM (Patients Under Monitoring, asymptomatic home quarantine): 8,577
PUI (Patients Under Investigation):
Severe Acute Respiratory Infection (Admitted to Hospital): 5
Influenza-Like Illness: 22 Admitted, 463 home quarantine
Confirmed Covid-19 Case: 0


Meanwhile, our local council (Barangay) has just started issuing emergency relief goods (5 kg of rice and 4 tins of sardines) to every family in their jurisdiction. We have donated ours to others who need them more.


They are also issuing "Curfew Passes" allowing only one member of each family to leave their house at a time. People at Risk are not allowed out.


It seems there are currently no officially confirmed cases of COVID-19 on the island -but this my be due to a lack of testing kits.
-----------------------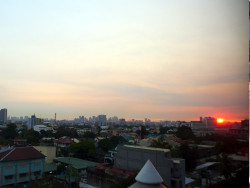 -----------------------
Do try this at home: how one Italian town fought corona-virus

<
https://www.aljazeera.com/indepth/opinion/home-italian-town-fought-coronavirus-200326110756424.html
>


Coronavirus: What we still don't know about Covid-19
<
https://www.bbc.com/news/health-52006988
>
Lockdown, what lockdown? Sweden's unusual response to coronavirus
<
https://www.bbc.com/news/world-europe-52076293
>
-----------------------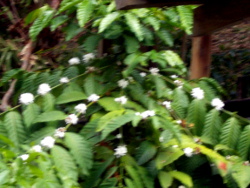 ---
---
Trevor Batten
<trevor at tebatt dot net>
Baclayon 2020
home
---