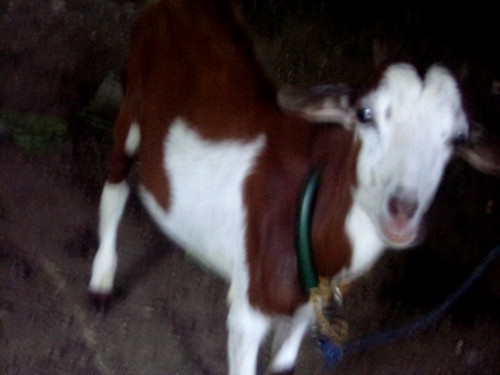 16 February 2017:
Snowdrop has a surprise for us


17 February 2017:
Goat Family doing well under the house


-but even better in the garden
(until it rains)


22 February 2017:
New Residents still exploring the Place

15 May 2018






16 May 2018





This morning Bebe and Alex slaughtered a small (male) goat -it was quite old and still small.
We shall sell his sister to Penny and then look for a large female goat to go with our (big) male goat, Latte....

Goodness knows how many will come tomorrow for the birthday lunch.
I guess we usually get around 20 -but I think Fatima is expecting more this time -including some of our piglet customers....
---
---
Trevor Batten
<trevor at tebatt dot net>
Baclayon 2018
home
---